Sleeping Socks – Open Toe Compression Thigh High Sleeves
Material, design, size, and functions can be customized.
Opaque and durable stocking created with your comfort in mind for both men and women. The fabrics keep an optimal temperature and good air permeability with a soft feeling for all-day wearing comfort.
Graduated Compression – 20-30 mmHg: 

The 5 intervals of 20-30 mmHg graduated compression deliver a compression action to the leg that is greatest at the ankle, decreasing gradually up the leg, towards the heart. It helps reduce and prevent swelling for the wearer, maintaining positive circulation and leg health. Its level of compression is comfortable and safe, perfect for use after surgery.

Non-Binding Cuff: A comfortable wide band prevents rolling and gives you compression without sacrificing comfort.
Reinforced Heel: Durability and easy stocking orientation on the foot and leg for a proper and comfortable fit.
Knee-high Stable: Perfect fit with your knee, the special knitting technology on the knee can let the sock more stable and non-slip.
Open Toe: The open-toe socks women are beneficial for pregnant women, compression open-toe socks for women for nurses, and men's sports compression socks for athletes. These toeless socks are for everyday use, especially for jobs that require long standing or sitting.
描述
FUNCTIONAL FIBER
Our high-quality functional fibers are able to meet the needs of different features
such as antibacterial, deodorant, anti-ultraviolet radiation, and many others.
BENEFITS OF GRAPHENE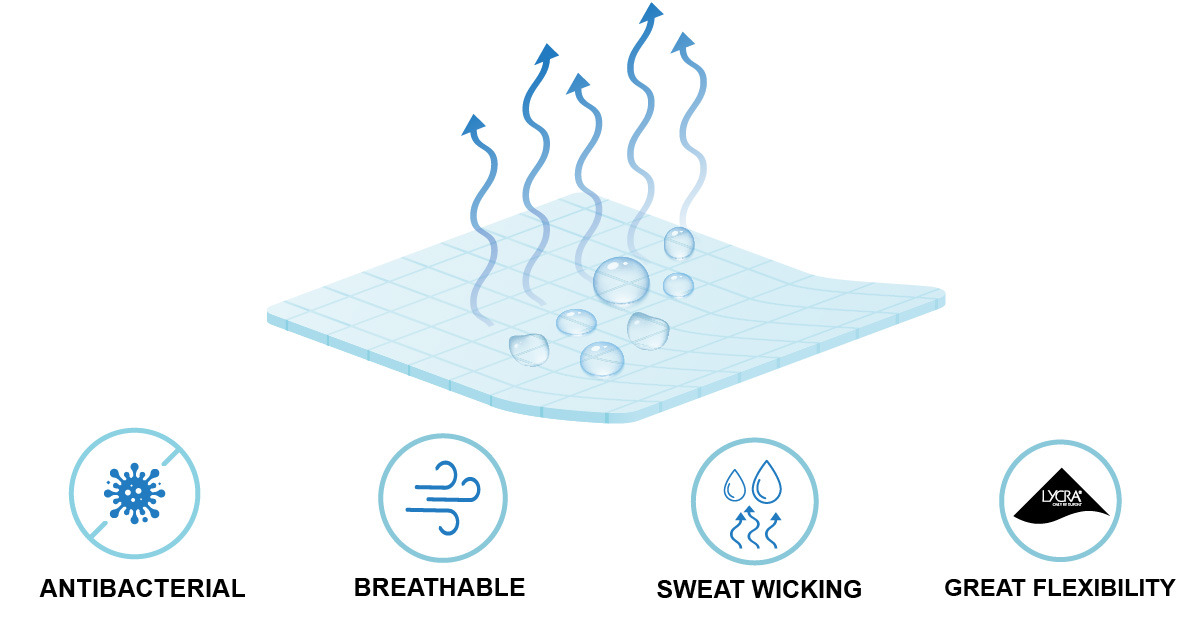 • ANTI-BACTERIAL
Copper and silver are known for their antibacterial properties and have been widely used in sports socks.
Less known is the fact that Graphene is antibacterial as well.
• FAR-INFRARED FUNCTION
Graphene can also efficiently able to absorb and maintain heat in the film.
It has a far-infrared function that stimulates blood circulation and maintains body temperature.
• ODOR-FREE
By integrating Graphene in the threads of the socks we prevent bacteria to grow on their surface
and thus give huge help to the socks so they do not stink.
TECHNICAL DESCRIPTIONS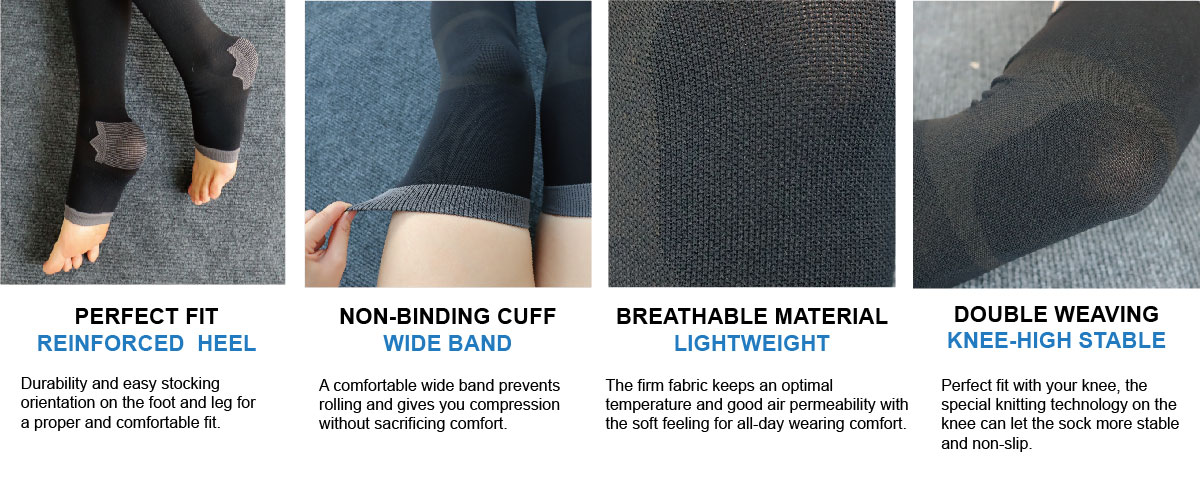 PROFESSIONAL COMPRESSION
The compression classification of graduated compression stockings.
We have registered FDA 510(K) Medical Compression Stocking and CE MDR/2017/745.

SPECIAL APPLICATION
All specifications and special processing can be tailored in accordance with your designs and requirements.


LENGTH, DESIGN, COLOR, AND SIZE MADE BY PROFESSIONAL OEM
Custom private label socks with your branding, please contact us with your custom OEM needs.