Non-Binding Diabetic Crew Socks
Material, design, size, and functions can be customized.
Acrylic 80.9%, Nylon 12%, Polyester 4.9%, Spandex 2.2%

Non-Binding Cuff: 

Easy On-Easy OFF, wide stretch construction provides a relaxed fit.

Breathable Mesh Stitching: 

Moisture-Wicking Fabric is Infused with Iodine to promote freshness and dry feet, creating a healthier environment for your feet.

Arch Support: 

Builds Up the Arch to lessen pain, Right and Left feet are designed to provide the perfect fit.

Foot Padding Cushion: Soften treatment fibers and fully cushioned foot bottom feel extremely soft and comfy, eliminating irritation on your skin by reducing shear force when you walk.
Seamless Toe: 

Eliminates bulky toe seam, Reduces the Infection and Blistering, specially made for sensitive feet.
描述
FUNCTIONAL FIBER
Our high-quality functional fibers are able to meet the needs of different features
such as antibacterial, deodorant, anti-ultraviolet radiation, and many others.
BENEFITS OF ACRYLIC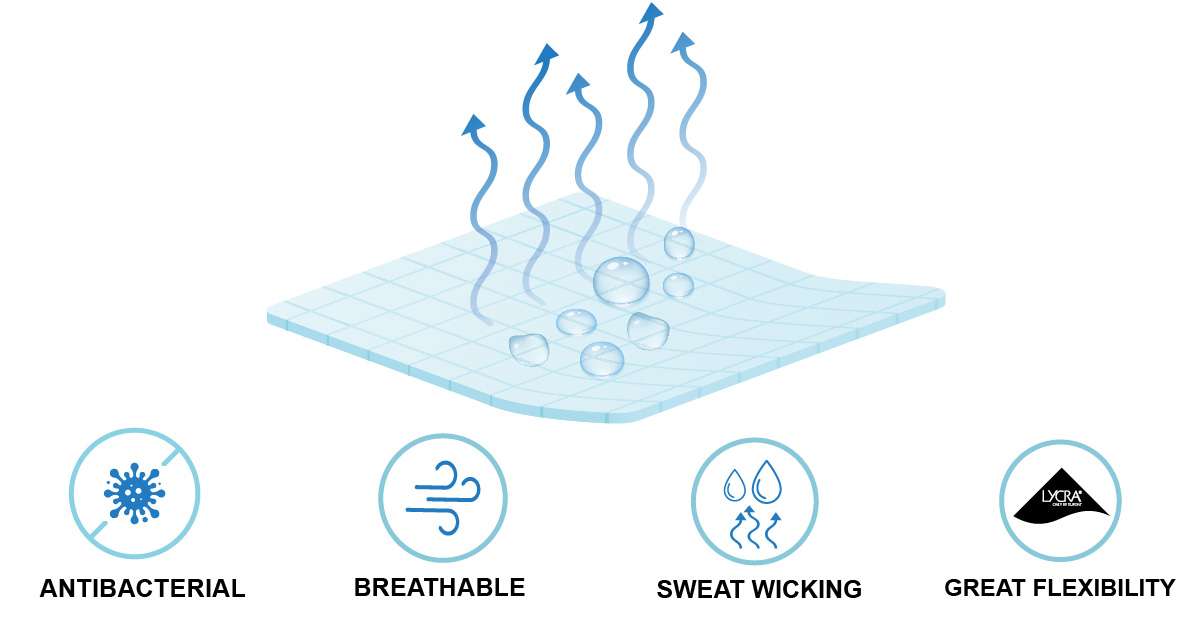 • SWEAT-WICKING
Wicking socks pull moisture away from the foot to allow sweat to evaporate,
thereby lowering the risk of fungal infections and also preventing odor.
The drier the foot, the more protection from developing blisters and other wounds as well.
Acrylic fibers are better than cotton for moisture-wicking.
• ANTIBACTERIAL PROPERTIES
To prevent the growth of bacteria and fungi, our diabetic socks have been shown to have anti-fungal properties through the
Taiwan Textile Research Institute (TTRI) Klebsiella Pneumoniae and Staphylococcus Aureus test.
• GREAT FLEXIBILITY
Built from premium LYCRA® material, our compression stockings have good support
that allows you to run, hike and cycle without leg pain.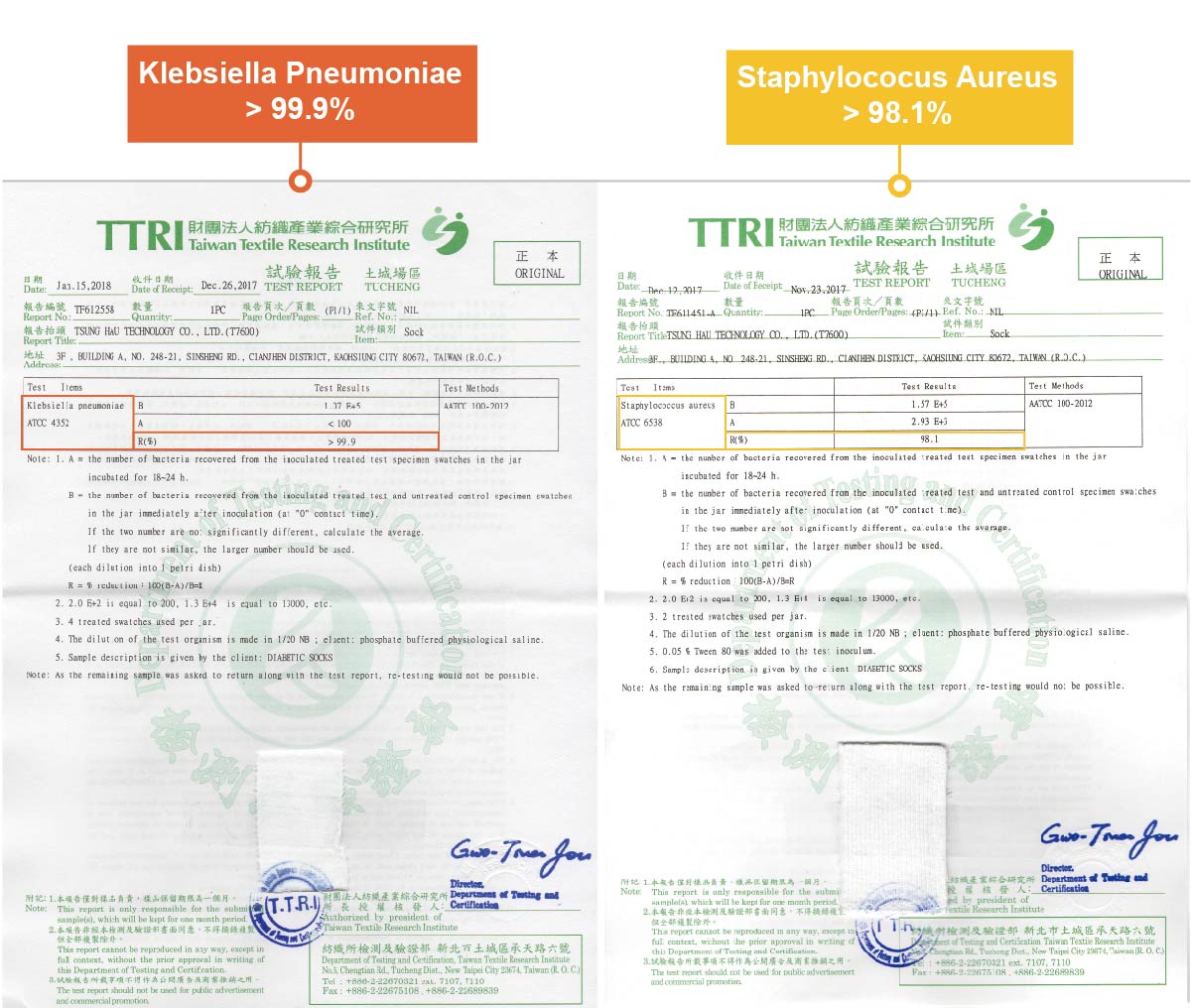 TECHNICAL DESCRIPTIONS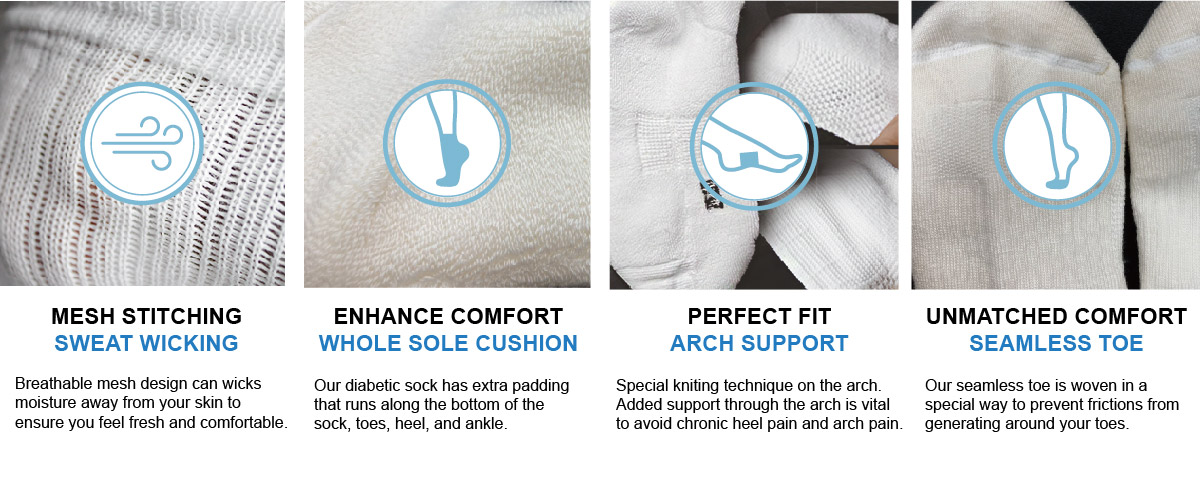 SPECIAL APPLICATION
All specifications and special processing can be tailored in accordance with your designs and requirements.


LENGTH, DESIGN, COLOR, SIZE MADE BY PROFESSIONAL OEM
Custom private label socks with your branding, please contact us with your custom OEM needs.