280 Denier Compression Opaque Pantyhose
Material, design, size, and functions can be customized.
Nylon 75%, Spandex (LYCRA®) 25%
Graduated Compression – 28-30 mmHg: To keep your legs from getting tired and achy, it is suitable for people who sit or stand for a long time such as teachers, policemen, cosmetologists, shopping guides, doctors or nurses, etc.
Hip-UP Three-dimensional Design: Tighten belly and raise hip. It is designed with encryption suture and streamlined lifting hip.
Reinforced Toe and Sole: The closed-toe women's compression stockings are designed and engineered with your comfort in mind. Premium fabric is snug, breathable, durable, sweat-absorbent, and anti-slip, providing you with a unique sense of wearing!
Waistband: Features a high stretch ribbed panty and waistband. The top elastic band will fit snugly around your tummy without causing any slippage, soft & comfortable, non-constricting avoiding any build-up on your legs, causing no extra pain to your tummy or legs, not to mention leaving unsightly marks on your tummy, provided you choose the right size.
Highly-ventilated Mesh Crotch Panel: Fit the human body curve. It is comfortable and breathable, and more conducive to healthy private parts while wearing it.
描述
FUNCTIONAL FIBER
Our high-quality functional fibers are able to meet the needs of different features
such as antibacterial, deodorant, anti-ultraviolet radiation, and many others.
BENEFITS OF SYNTHETICS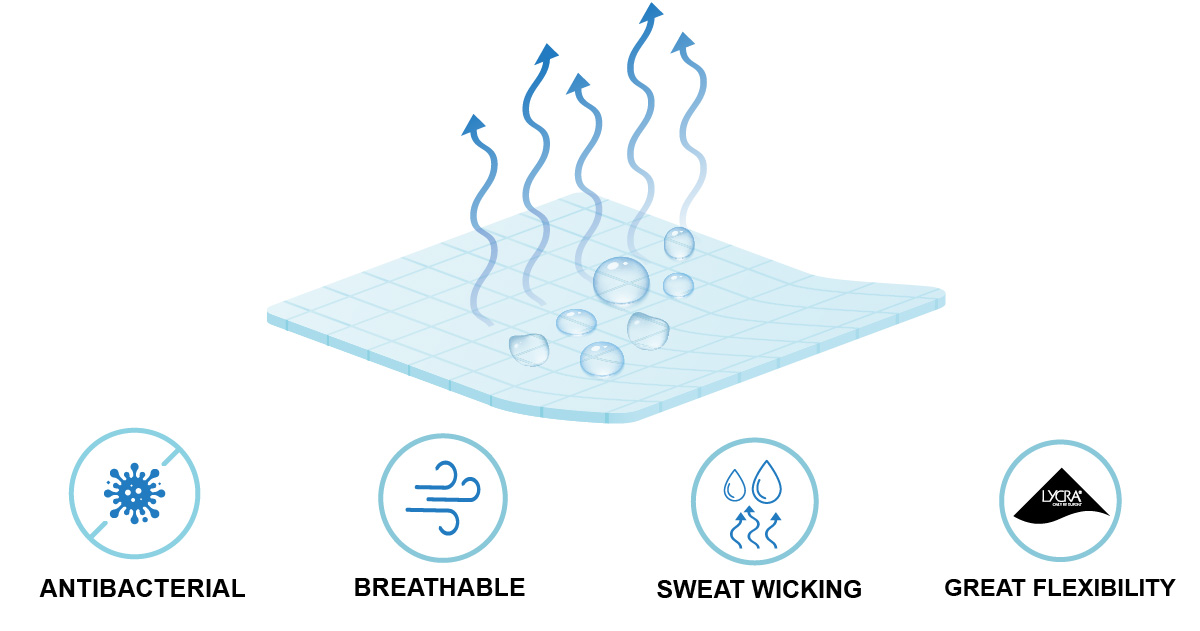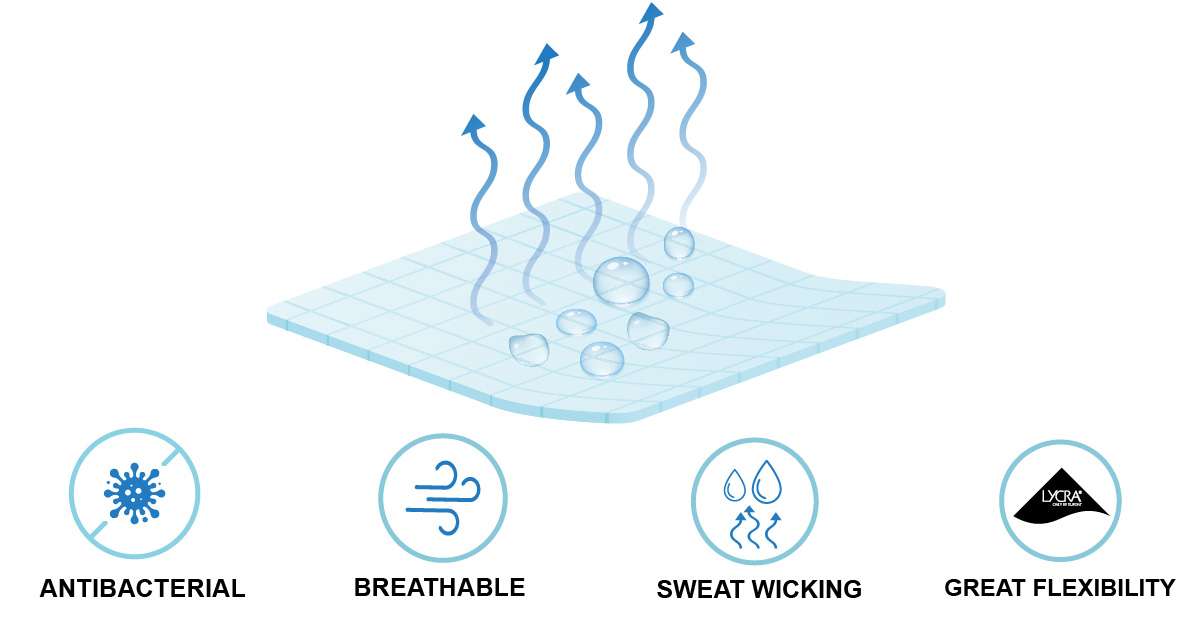 • SWEAT-WICKING
Synthetic fibers wick moisture away towards the outside where it quickly evaporates.
The body does not feel as if it is sweating.
• ECO-FRIENDLY RECYCLED POLYESTER
We provide recycled polyester yarn which has GLOBAL RECYCLED STANDARD certification,
and our nylon has certificated OEKO-TEX STANDARD 100.
• GREAT FLEXIBILITY
Built from premium LYCRA® material, our compression stockings have good support
that allows you to run, hike and cycle without leg pain.
TECHNICAL DESCRIPTIONS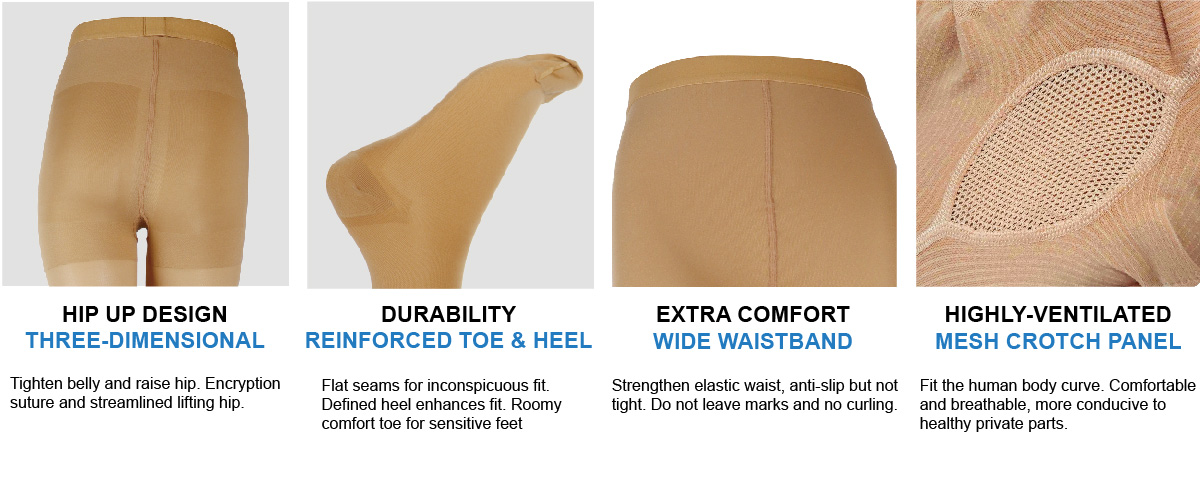 PROFESSIONAL COMPRESSION
The compression classification of graduated compression stockings.
We have registered FDA 510(K) Medical Compression Stocking and CE MDR/2017/745.

SPECIAL APPLICATION
All specifications and special processing can be tailored in accordance with your designs and requirements.


LENGTH, DESIGN, COLOR, AND SIZE MADE BY PROFESSIONAL OEM
Custom private label socks with your branding, please contact us with your custom OEM needs.