How to Put on Compression Stockings
Compression stockings are elastic stockings or hoses that are worn to reduce leg swelling (edema), improve blood circulation and help with problematic varicose veins. These stockings typically offer graduated compression, meaning that they are the tightest in the foot and ankle area and loosen slightly as they go up the leg. Because compression stockings are meant to be snug around your legs, they can be difficult to get on. Knowing when to wear these stockings, having the proper fit, and knowing how to put them on will make them easier to incorporate into your daily routine.
Tips:
Replace your compression stockings every 3-6 months to ensure that they have maintained their proper elasticity.
Have measured after a few months to make sure that your sizing is still appropriate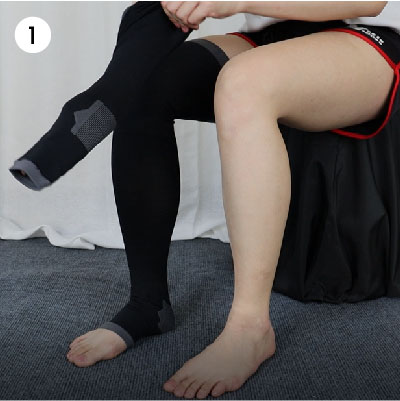 Reach into the sock and grab the heel of the stocking. Don't let go!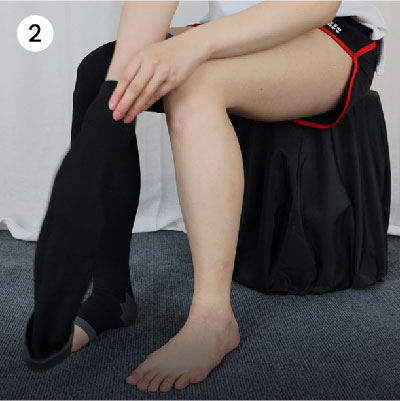 Turn the stocking inside out to the heel.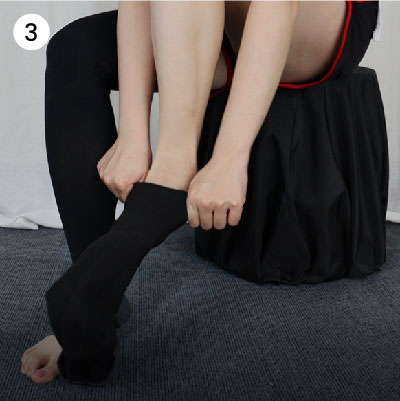 Put your toes, and slide your foot into the stocking. Adjust the heel and toe so they're comfortably in place.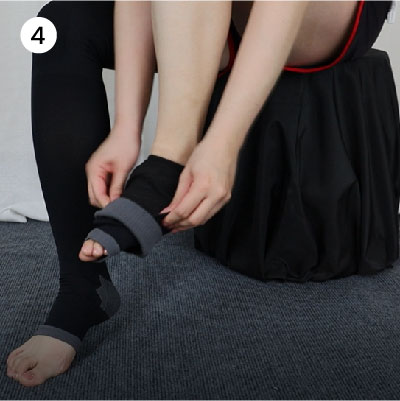 With two hands, gently grab hold of the top of the stocking and pull it over your heel and up your leg. For knee highs, position the top band of the stocking 2 finger widths below the crease of your knee. For thigh highs, position the top band just below the crease of your buttocks.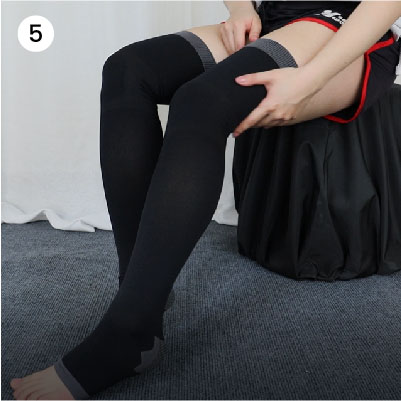 Adjust the foot if necessary, and smooth out any wrinkles in the fabric with the palms of your hands.