Merino Wool Cushioned Above Ankle Socks
Material, design, size, and functions can be customized.
Acrylic 40%, Nylon 33%, Spandex 10%, Merino Wool 9%, Polyester 8%

Seamless Toe: Prevent frictions from generating around your toes. Great for hiking, trekking, outdoor adventures, walking, traveling, or every day.
Arch Support: Suitable for Plantar Fasciitis Relief, and helps to reduce swelling and inflammation.
Extra Cushion – Toe and Heel: Extra padding can help prevent foot injuries and enhance comfort.
Kinesiology Taping: It provides added support and stability for a better fit.
描述
FUNCTIONAL FIBER
Our high-quality functional fibers are able to meet the needs of different features
such as antibacterial, deodorant, anti-ultraviolet radiation, and many others.
BENEFITS OF WOOL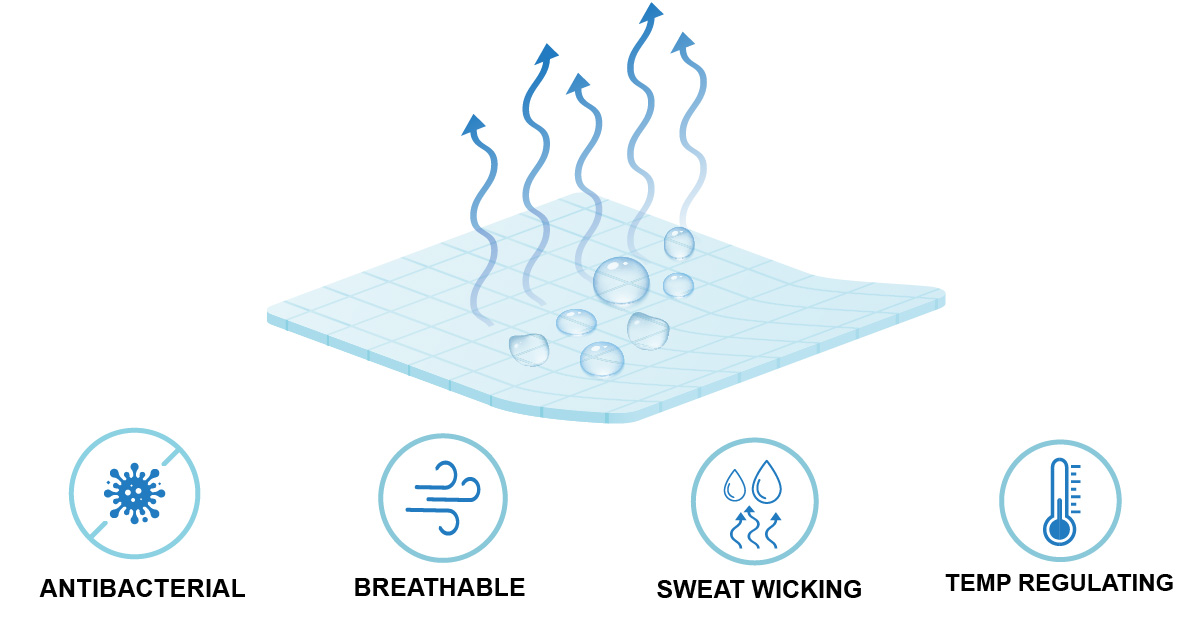 • ODOR NEUTRALIZING
Wool has an antibacterial effect, even on mountain hikes lasting several days.
This is down to the structure of the wool fibers and it is difficult for bacteria to get lodged inside.
• MOISTURE REGULATING
Wool dries out quickly – even keeping you refreshingly cool in the hot summer months.
And of course, it also releases moisture, which in turn provides a feeling of freshness in warmer temperatures.
• TEMPERATURE REGULATING
Wool fibers are true all-rounders that do exactly what you expect from them, whatever the season
– they cool you down in summer and warm you in winter.
TECHNICAL DESCRIPTIONS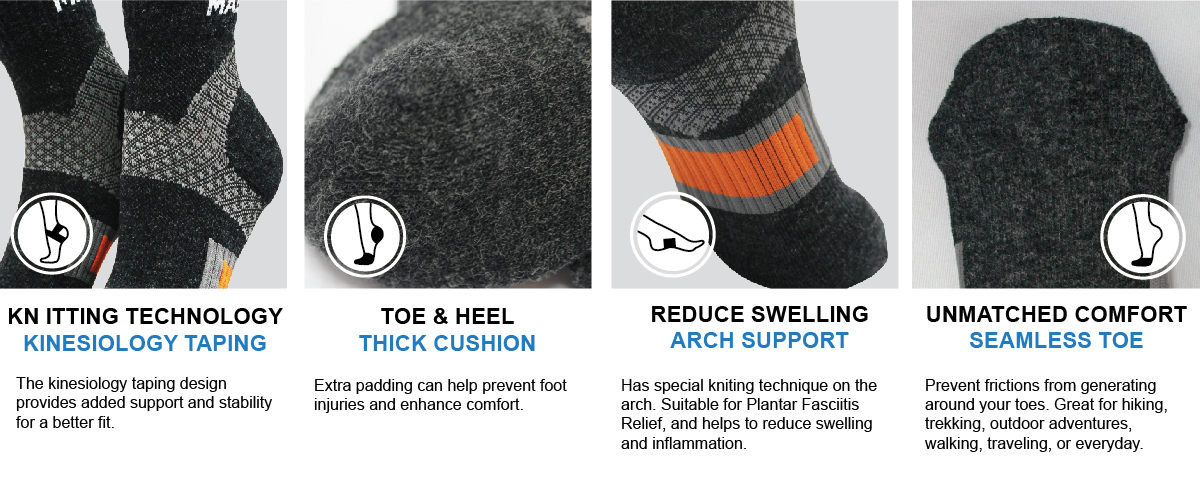 SPECIAL APPLICATION
All specifications and special processing can be tailored in accordance with your designs and requirements.


LENGTH, DESIGN, COLOR, SIZE MADE BY PROFESSIONAL OEM
Custom private label socks with your branding, please contact us with your custom OEM needs.