Graphene Lumbar Support Back Brace
Material, design, size, and functions can be customized.
Graphene 50%
4 Memory-aluminum Stays: Four memory-aluminum are placed along the waist side, which provides stronger vertical support to the lower back and decreases the pressure on your discs.
Easily Adjustable: Depending on each individual's level of tightness and physical condition, it is easy to adjust the back brace with hook and loop fasteners.
Special Materials-Graphene: Highly breathable materials are designed to release moisture from the body. Graphene can keep warm, prevent odor, and has antibacterial, even far-infrared functions. Graphene can keep warm, prevent odor, and has antibacterial, even fay-infrared functions.
Wide Elastic Band: Wide elastic band helps firm support and provides broad support to the lower back.
描述
FUNCTIONAL FIBER
Our high-quality functional fibers are able to meet the needs of different features
such as antibacterial, deodorant, anti-ultraviolet radiation, and many others.
BENEFITS OF GRAPHENE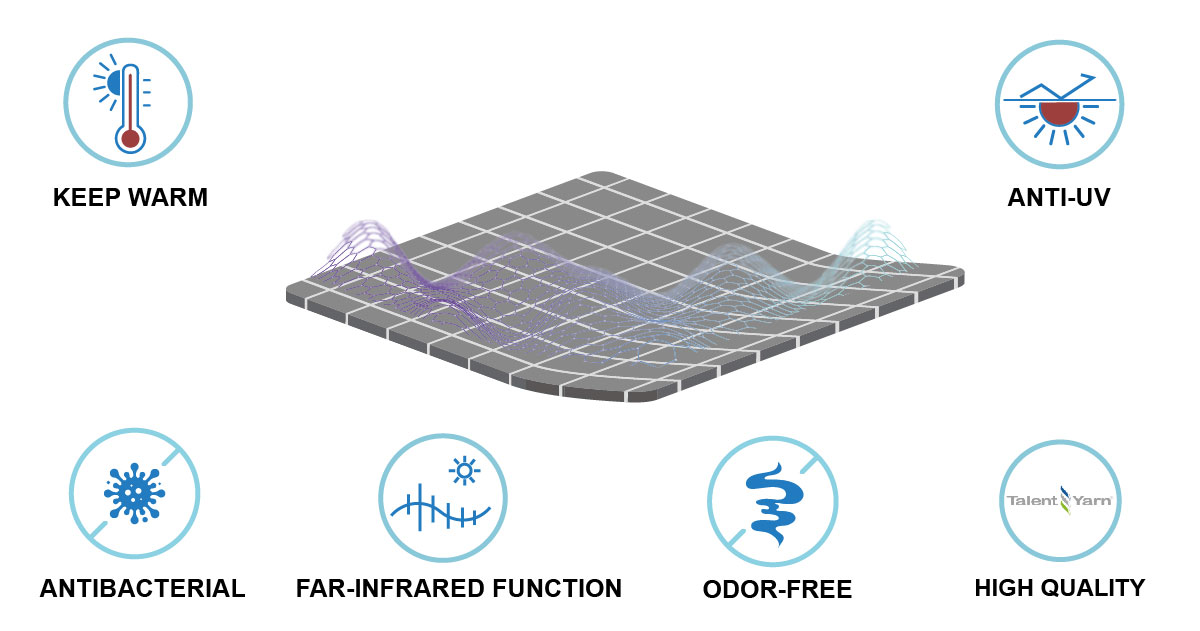 • ANTI-BACTERIAL
Copper and silver are known for their antibacterial properties and have been widely used in sports socks.
Less known is the fact that Graphene is antibacterial as well.
• FAR-INFRARED FUNCTION
Graphene can also efficiently able to absorb and maintain heat in the film.
It has a far-infrared function that stimulates blood circulation and maintains body temperature.
• ODOR-FREE
By integrating Graphene in the threads of the socks we prevent bacteria to grow on their surface
and thus give huge help to the socks so they do not stink.
TECHNICAL DESCRIPTIONS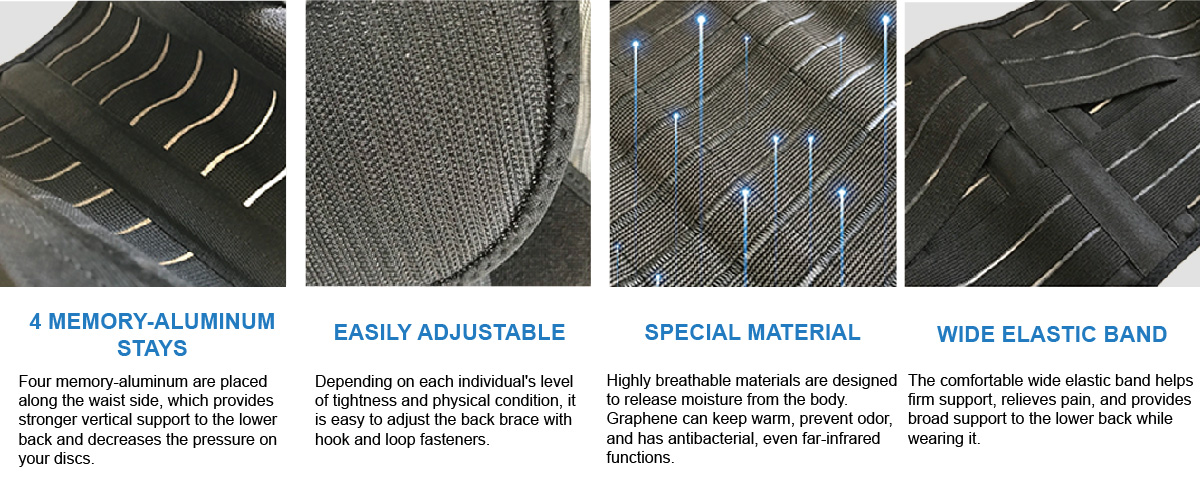 SPECIAL APPLICATION
All specifications and special processing can be tailored in accordance with your designs and requirements.


LENGTH, DESIGN, COLOR, AND SIZE MADE BY PROFESSIONAL OEM
Custom private label socks with your branding, please contact us with your custom OEM needs.