Merino Wool Non-Slip Quarter Toe Socks
Material, design, size, and functions can be customized.
Acrylic 40%, Nylon 33%, Spandex 10%, Merino Wool 9%, Polyester 8%

Engineered Design: Both men's and women's wool socks use high-density knitting technology to eliminate bulky seams, Making merino wool socks almost seamless. In addition, The moisture-wicking technology of Merino wool can provide better air mobility and breathability, keeping your feet dry at all times without causing any discomfort.
Bunion Pads Cushion: Prevents blisters and hotspots while running, ideal use for running, walking, and athletic activities
3D Toe Knitting Technology: Socks with toe are soft and breathable and have superior moisture management during runs of all lengths. It slips resistance to help reduce friction from your toes. The five-toe design reduces friction, and you can avoid blisters and chafing, which makes you enjoy running, walking, hiking, camping, and athletic activities.
Arch Support Elastic Band: It with the arch compression provides added support and stability for a better fit.
Non-Slip Dots: Silicone gel can increase the anti-slip functionality of the sole and touch the skin to prevent it from sliding.
描述
FUNCTIONAL FIBER
Our high-quality functional fibers are able to meet the needs of different features
such as antibacterial, deodorant, anti-ultraviolet radiation, and many others.
BENEFITS OF WOOL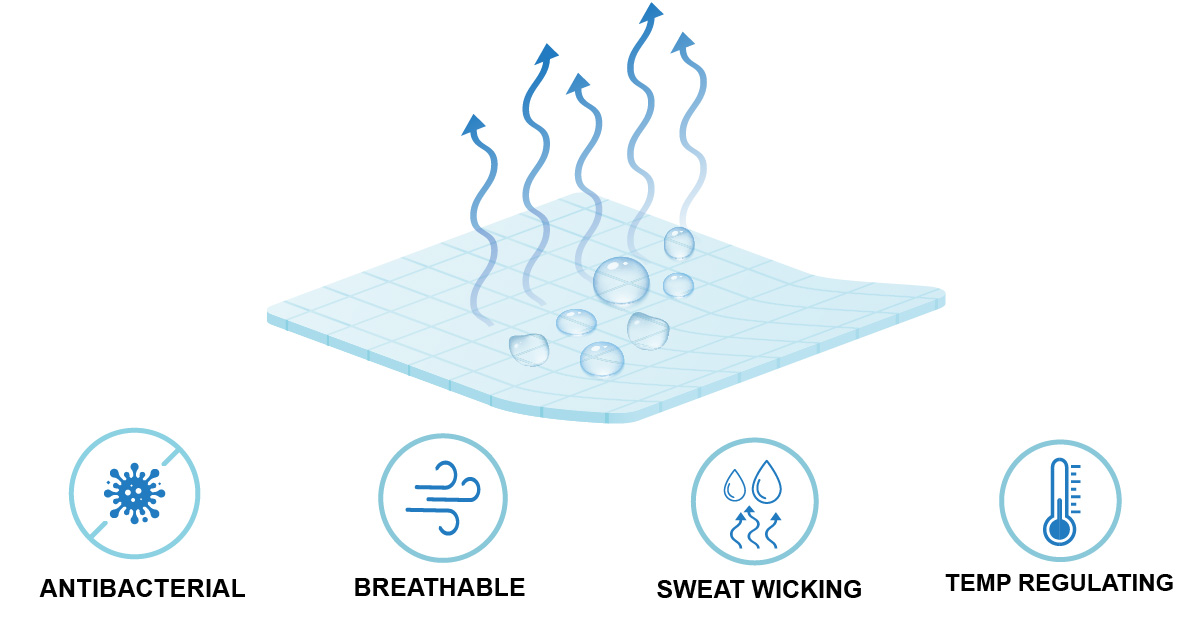 • ODOR NEUTRALIZING
Wool has an antibacterial effect, even on mountain hikes lasting several days.
This is down to the structure of the wool fibers and it is difficult for bacteria to get lodged inside.
• MOISTURE REGULATING
Wool dries out quickly – even keeping you refreshingly cool in the hot summer months.
And of course, it also releases moisture, which in turn provides a feeling of freshness in warmer temperatures.
• TEMPERATURE REGULATING
Wool fibers are true all-rounders that do exactly what you expect from them, whatever the season
– they cool you down in summer and warm you in winter.
TECHNICAL DESCRIPTIONS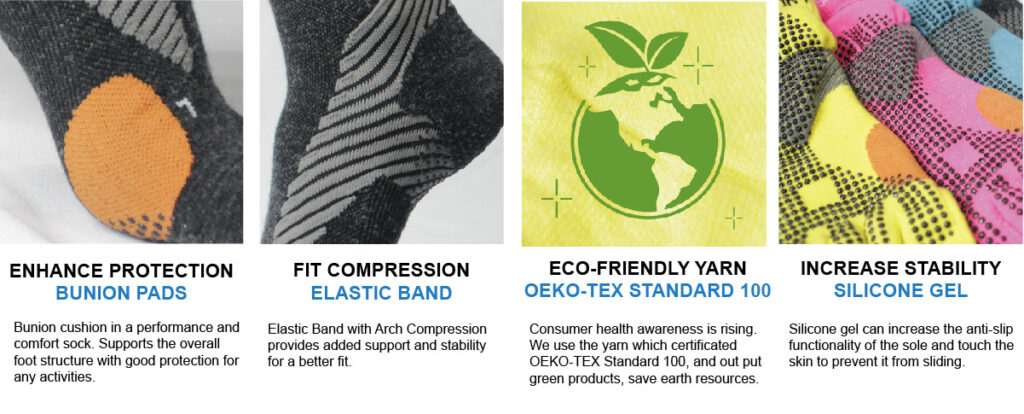 SPECIAL APPLICATION
All specifications and special processing can be tailored in accordance with your designs and requirements.


LENGTH, DESIGN, COLOR, SIZE MADE BY PROFESSIONAL OEM
Custom private label socks with your branding, please contact us with your custom OEM needs.